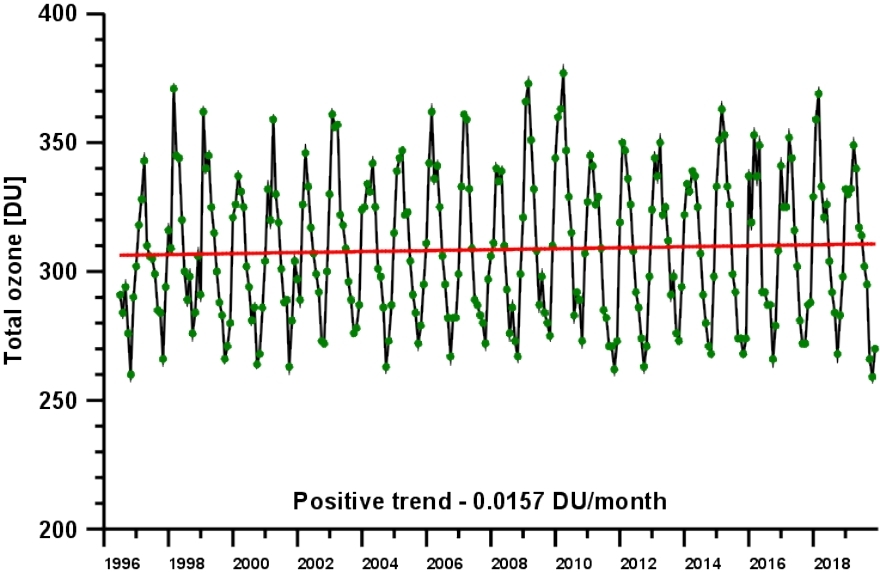 Course of monthly averages of total ozone from 1996 to 2015. Measured in NIGGG values are combined with data from other satellite equipment.
The total amount of ozone over Bulgaria shows a steady upward trend.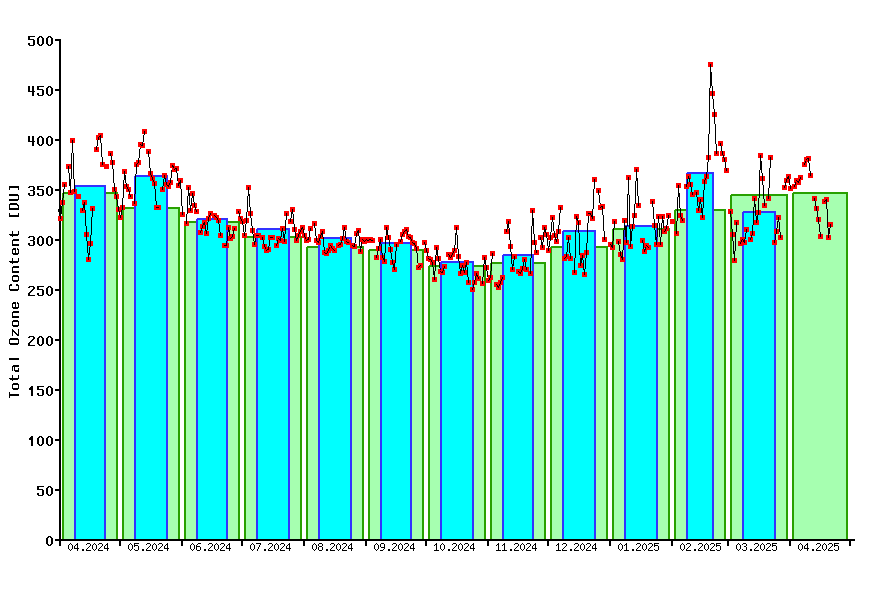 Course of daily values of total ozone over the past 12 months. Green color shows the averages for the period 1996-2007, the measurements obtained by satellite. Blue shows the average values for a particular month.

Detailed information can be found HERE.
FORECAST OF 31-DAY RUNNING MEAN
OF TOTAL OZONE OVER BULGARIA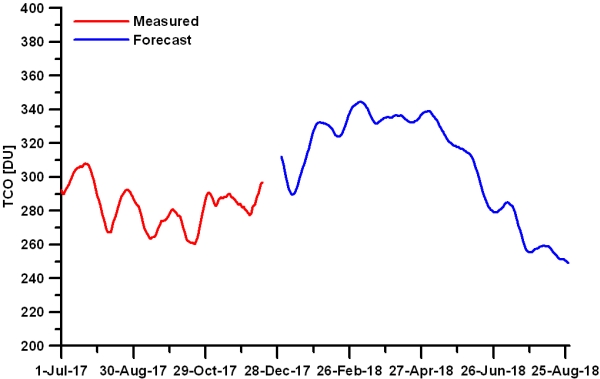 The forecast of adjusted values of total ozone over Bulgaria was made under developed in NIGGG section "Atmospheric Physics". The local model is based on statistically justified dependencies of the season, the stratospheric temperature and the quasibienal equatorial oscillation of the stratospheric zonal wind. In red are shown adjusted values of measurements and in blue - forecast three months ahead.

Detailed information can be found HERE.